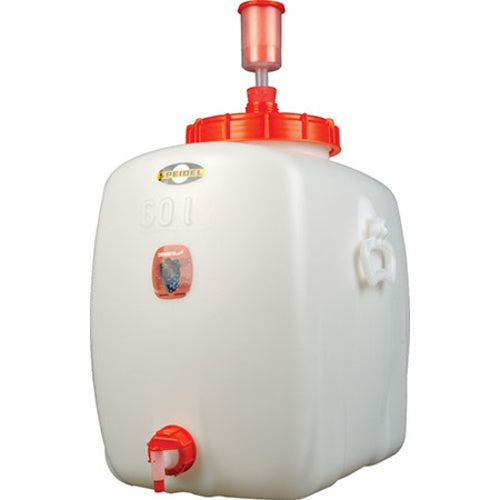 Spiedel
Speidel Plastic Storage - 60 l (15.9 gal)
Key Features:
Heavy duty HDPE construction is durable and resists oxygen transfer.
Built-in handles make movement much easier.
Large lid openings makes them easy to clean by hand and assists with additions during storage.
All ports seal with gaskets and the vessel can be fully sealed for long-term storage.
Includes a spigot and airlock.
Approximate Dimensions: 22" L x 16" W x 22" H (w/o Airlock)
Note - The maximum temperature that these plastic fermenters can handle is 140F.
This item drop ships and may take an additional 3-4 days to ship.
---
More from this collection